The Luminary Totems 'Seasons Suite' shown here is a contemporary expression of the four seasons.
Large, illuminated fused-glass panels on freestanding pedestals are a striking way to bring art and colorful light to a lobby or entry. They are especially effective when used in groupings—shown here is the Seasons Suite—a dramatic representation of renewal, the cyclical nature of life, changing of seasons, and passing of time.
Totemic art is a dramatic personalized lighting product designed to complement the context and ambiance of a space. They function as luminous fine art and accent lighting to support sense of well-being in a personal space or public facility.
Each luminary totem is composed of multiple fused glass panels and a sturdy base with LED uplight illumination
Dimensions: 18″ square x 88″ tall
'Seasons Suite' shown here is available for purchase or contracted for a long-term leasing arrangement for hospitals, corporate, or private collections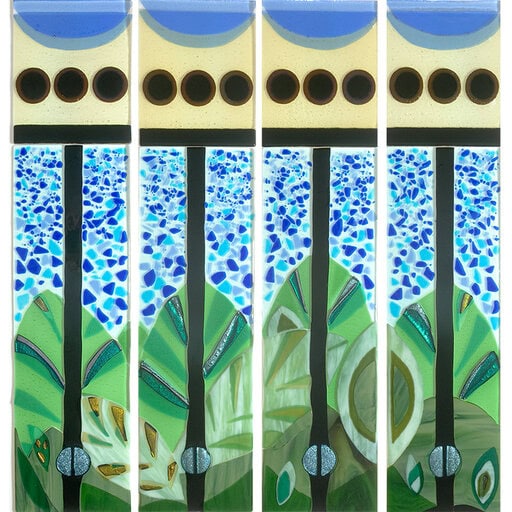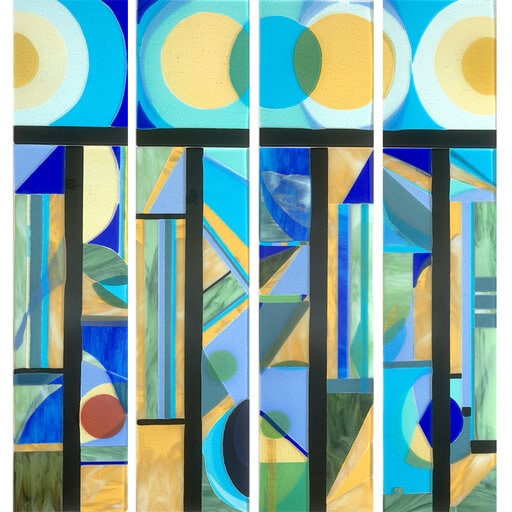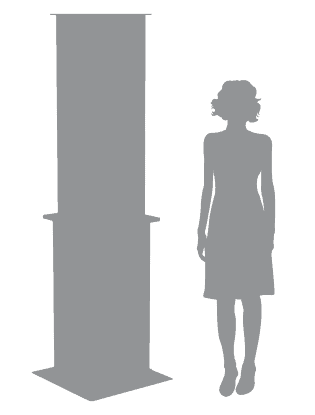 The design is based around the central "T" structure which represents the ancient Mayan symbol for the tree of life.
Spring
These panels represent the life-giving spring rains which shower upon leaves. The three circles at the top of each panel are an ancient Mayan symbol for water.
Summer
The summer sun and changing light is abstractly represented in the upper and lower portions of these panels. This luminary has many shapes and pieces, like a light-filled quilt of shapes and colors.
Autumn
The abstract shapes in these panels are reminiscent of water, leaves, seeds, and the process of transformation.
Winter
There is a quiet exchange between the winter moon and the rising sun represented here.
Art for lease
Our totems can travel virtually anywhere and make a dramatic statement to any waiting area or event space.
We can also customize items such as the base at your request.